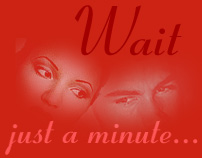 Before you go any further, think about this carefully.
We are going to let you explore the depths of your relationship and although you might be sitting there feeling good and loving eachother, things may get rough if you're not up to it.

You see, we developped some exercises for you to help improve your relationship, but some things should be said in advance: you really HAVE to do all the exercises seriously to get some result and you need to make sure that the person sitting there with you is the one you WANT to be with....if not, please go back or wait till you're alone, so you can explore the pages we build especially for your gender.